The Eastern Tuna and Billfish Fishery is managed by limiting the catch of tuna and billfish species, restricting how many boats can fish and regulating what gear they can use. The species caught in the fishery are also caught by many other countries. Australia's catch of tuna and billfish is a very small part of the total catch internationally.
TARGET SPECIES 
The species targeted by commercial fishers in the Eastern Tuna and
Billfish Fishery are:
Albacore tuna (Thunnus alulunga)
Bigeye tuna (Thunnus obesus)
Yellowfin tuna (Thunnus albacares)
Broadbill swordfish (Xiphias gladius)
Striped marlin (Tetrapturus audux)
TOTAL FISHERY VALUE
$A31.2 million (2013-14).
FISHING GEAR
Longline and minor line (including handline, troll, rod and reel) fishing
gear is used in this fishery.
Fishers mainly use longline fishing gear to catch the targeted species.
These are very long lengths of fishing line with hooks that hang down
and have bait attached. The longlines are set into the water near the
surface and catch the fish individually.
• Longline
• Minor line
LOCATION
The Eastern Tuna and Billfish Fishery extends from Cape York in
Queensland to the South Australian/Victorian border. Fishing occurs
in both the Australian Fishing Zone and adjacent high seas.
MAJOR LANDING PORTS
• Cairns
• Mooloolaba
• Coffs Harbour
• Sydney
• Ulladulla
• Bermagui
MARKETS SUPPLIED
• Canned albacore – Indonesia
• Fresh product – Australia, Japan, United States
• Frozen product – Europe, American Samoa, Thailand
FISHING SEASON
• 12 month season, beginning on 1 March.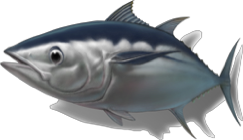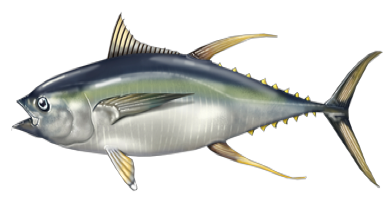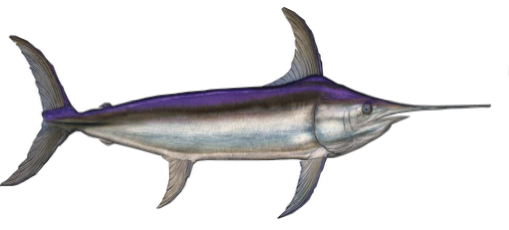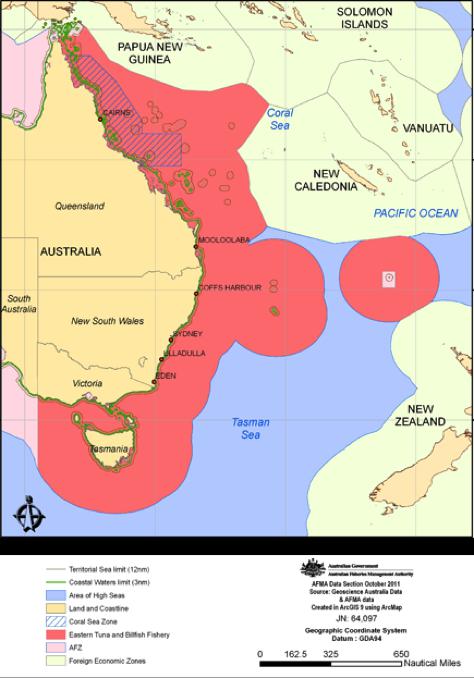 EASTERN TUNA AND BILLFISH FISHERY