NORTH WEST
High season:          JANUARY TO MARCH
Target species:       YELLOWFIN TUNA
By-catch:               BROADBILL / BIGEYE
Problem-catch:     SHARK
FISHING NOTES
Warm water currents flow from the Arafura Sea in the North-east on a year round basis. Laden with food and nutrients, it provides an attractive enviroment for Yellowfin Tuna, which are in evidence year round as a result.
Company vessels transitting the area have reported huge schools of Yellowfin Tuna throughout the North-west area.
Fishing is restricted to the 150-200 mile area as indicated. Fishing closer inshore is problamatic due to the high shark populations, and interaction with the large number of recreational fisherman targeting Marlin in the area.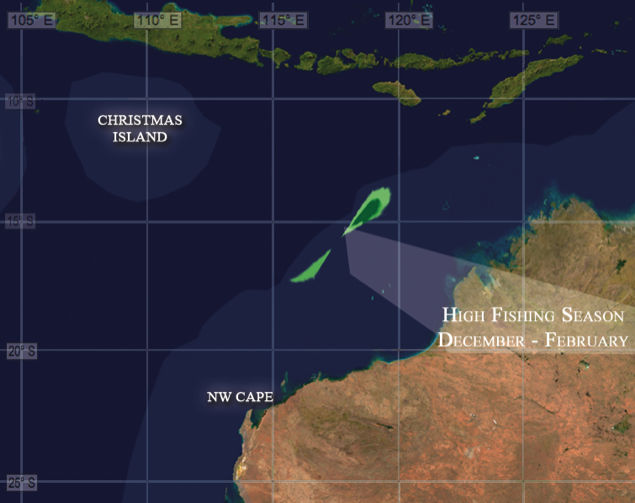 NORTH WEST YELLOWFIN TUNA GROUNDS