NORTH WEST CAPE
High season:          JANUARY TO MARCH
Target species:       YELLOWFIN TUNA
By-catch:               BROADBILL / BIGEYE
Problem-catch:     KILLER WHALES
FISHING NOTES
The area off the North West Cape is one of the richest fishing grounds in the world.
It is a convergence point of three major currents:
The West Australian Current, a cool surface current of the Southern Ocean and Southern Indian Ocean, running north, parallel to the western coast.
The Leeuwin Current a warm ocean current which flows southwards near the western coast of Australia. It rounds Cape Leeuwin to enter the waters south of Australia.
The Southern Australian Countercurrent, also flows along this coast, with the former flowing in the opposite direction.
The three currents together contribute greatly to the rainfall and climate in the southwest region of Western Australia, and where they coverge creates a area that is high in food, nutrients and ideal water conditions for Tuna.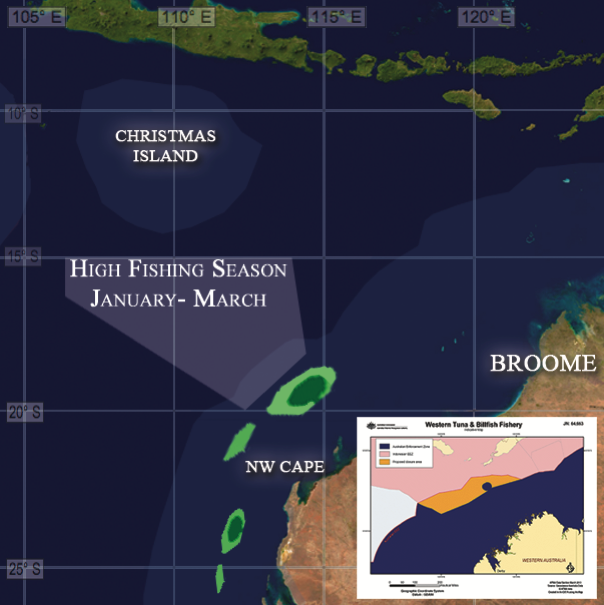 NORTH WEST CAPE YELLOWFIN TUNA GROUNDS