SOUTH WEST COAST
High season:          MARCH TO JUNE
Target species:       YELLOWFIN / BIGEYE 
By-catch:               BROADBILL 
FISHING NOTES
These are the "traditional" WTBF fishing grounds, having the highest fishing effort by Australia boats in the past.
They came into existance when The Leeuwin Current unexpectantly shifted approximately 100-miles inshore, bringing with it Yellowfin Tuna stocks that had previously been inaccessable to Australia boats. The ensueing three years provided large catches and built a tuna fishery, that was to form the basis of the WTBF Fishery.
Unfortunately, three years later, The Leeuwin Current just as unexpectantly shifted back offshore, taking with it the tuna resources, and putting them outside the capability of Australian boats.
The Pelamis vessels being of a size and endurance capability that operate on the high seas, are now capable of fishing these graounds.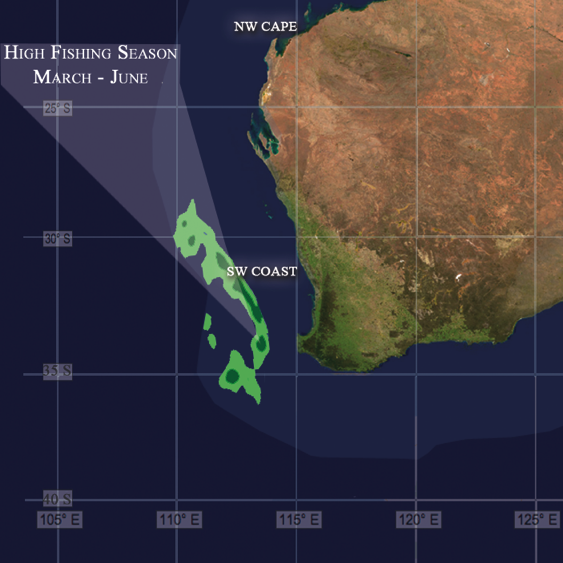 SOUTH WEST COAST YELLOWFIN TUNA GROUNDS