WEST COAST TASMANIA
High season:          NOVEMBER TO DECEMBER
Target species:       SOUTHERN BLUEFIN TUNA
By-catch:               UNKNOWN
FISHING NOTES
These are "Traditional" Japanese Fishing Grounds. Fished with regularity by Japan Long-liners up until 30-years ago, when Australia took sovrentiy of its 200-mile economic zone.
Australian boats have never fished this area, while Japan boats continue to lament the lack of access.
It has been reported by Japan Fishing Masters that this is a "schooling ground" for large Bluefin Tuna, that at the right time of the year produces "large catches of Bluefin Tuna Tuna.
The Pelamis vessels being of a size and endurance capability that operate on the high seas, are now capable of fishing these grounds.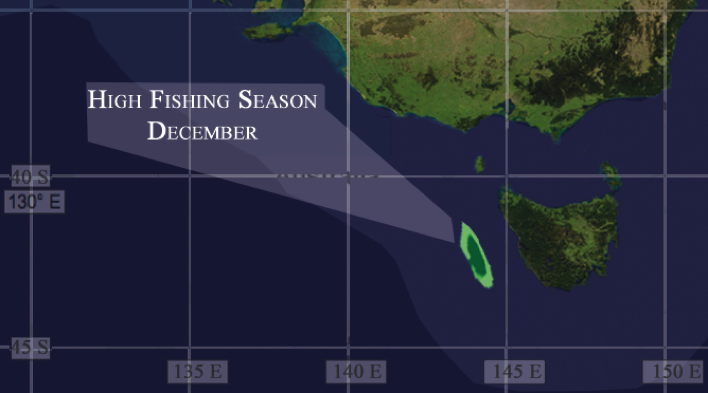 WEST TASMANIA BLUEFIN TUNA GROUNDS