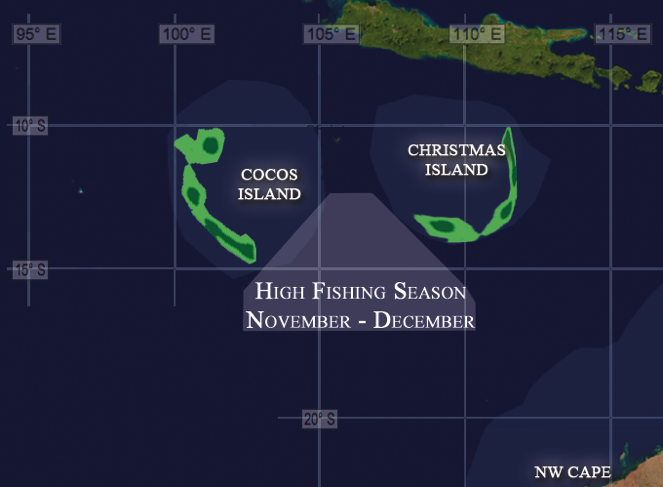 CHRISTMAS COCOS ISLANDS
High season:          NOVEMBER TO DECEMBER
Target species:       BIGEYE TUNA
By-catch:               BROADBILL / YELLOWFIN
FISHING NOTES
These are "Traditional" Taiwan Fishing Grounds. Fished with regularity by Taiwan Long-liners up until 30-years ago, when Australia took sovrentiy of its 200-mile economic zone.
Few Australian boats have ever fished this area, while Taiwan boats continue to lament the lack of access.
The Pelamis vessels have a history of fishing these grounds with some sucess.
Unfortunately in 2022 the Australian Government has declared the waters around the Christmas Cocos Islands to be a Marine Reserve, denying all Australian boats access to the region.
CHRISTMAS COCOS ISLAND BIGEYE TUNA GROUNDS