PELAMIS AUSTRALIA PTY LTD
CONTACT US
PO Box 7336
Adelaide
South Australia 5000
pelamis@pelamisgroup.com
FV CAPT.M.J.SOUZA
The FV CAPT.M.J.SOUZA is a Purse Seiner, which catches Skipjack Tuna in both the New Zealand EEZ and the Western Central Pacific Ocean. Built in 1979 by MARTINAC SHIPBUILDING - TACOMA WA, U.S.A.. Currently sailing under the flag of New Zealand. It's gross tonnage is 1468 tons.

FV SOUTHERN QUEEN (HULL 745)
The FV Southern Queen is a new-build Purse-seine Tuna fishing vessel. She will be used to catch Skipjack Tuna in Australia's Southern Ocean, and the Indian Oceans.
DESCRIPTION GALLERY DRAWINGS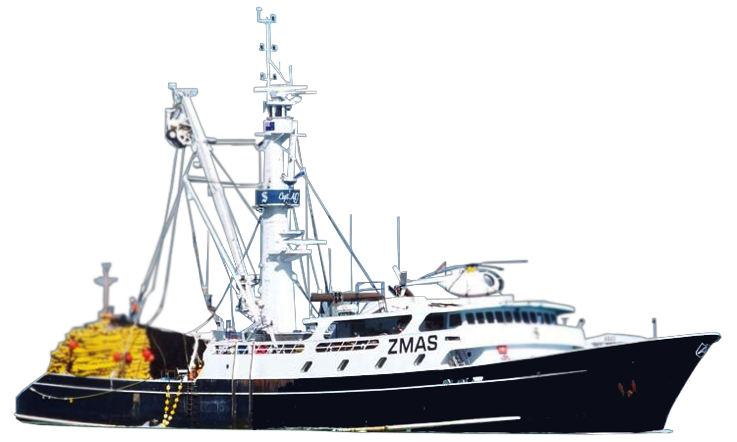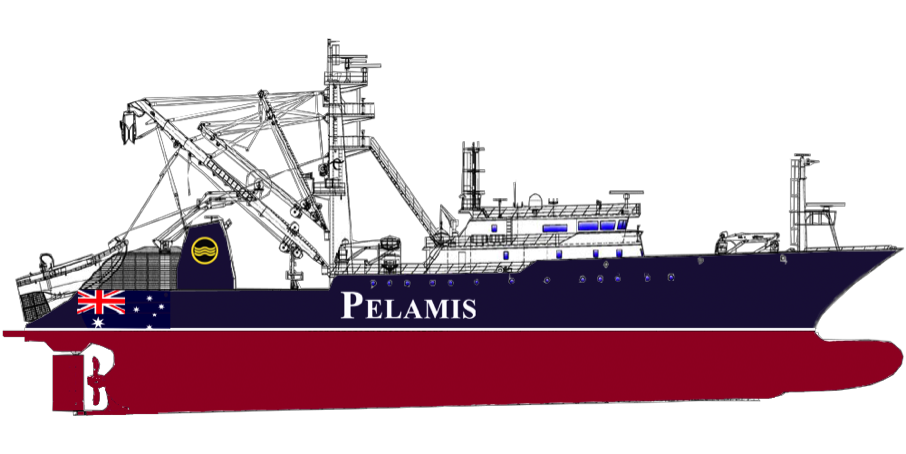 FV CAPT M. J. SOUZA
VESSEL TYPE:                  Tuna Purse Seiner 
CLASS:                               Maritime New Zealand
GROSS TONNAGE:           1,468 GT / 440 NT            
LENGTH:                            68.13 metre                     
BEAM:                                12.8 metre                       
DRAFT:                               4.17-metre    
CREW:                                 22 persons
BUILD YEAR:                    1979-01
SPEED:                                9.9 / 15.0-kn
FV HULL 745
VESSEL TYPE:                  Purse Seiner 
CLASS:                               Bureau Veritas
GROSS TONNAGE:                       
LENGTH:                            89.28 metre   
BEAM:                                14.35 metre    
DRAFT:                               6.80-metre    
CREW:                                 42 persons
BUILD YEAR:                    2023
SPEED:                                18.2-knots